Customer service on Twitter has grown 2.5X over the last two years, with 80% of social customer service conversations happening on Twitter. The fact that Twitter as a company is investing in building technologies like "Twitter Seva" bears testament to the fact that customer service on Twitter is a real thing today. This makes it important for companies to re-evaluate their customer delight strategy, in order to increase engagement with their audience on social media.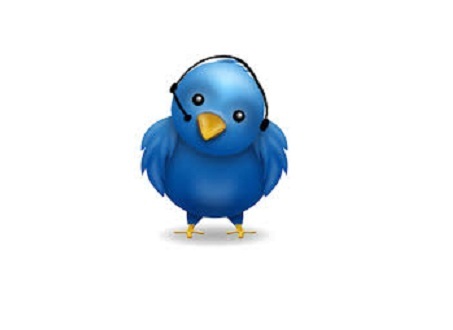 In this post, I will be covering the answers to some key questions that will help your brand build an effective customer service strategy on Twitter.
Where do I begin?
It's simple.
1. Create your Twitter account:
If you are only now creating a social presence for your business, it is better to have a unified handle for both marketing and care. The logic is that at such a nascent stage, volumes on Twitter would be low. Once you start getting adequate mentions, it becomes important to separate the two to drive customer care centric traffic away from the brand's main page.
2. Set up your ORM team:
It is imperative to find smart people for this job. Customer service agents on Twitter should be verbose, social media enthusiasts and most of all, empathetic.
3. Choose the right tools:
Adopting a tool to respond to Tweets is critical as it can boost your ability to respond to Tweets by 10X within a month, not to mention it also helps you respond to untagged mentions and measure your key performance metrics.
4. Develop your workflow processes:
Without this in place, the entire strategy will fail. However, a good social CRM platform will help you set up the workflow required to maintain operational efficiency and branding consistency.
5. Brand Voice:
Since Twitter is a public platform where tweets are real-time and conversational, it serves as great medium to define your brand's voice for your customers and hence build your community.
How can you distinguish between tweets meant for Customer Service and Marketing?
In case you have only one brand handle, your agents would also be getting mentions meant for your marketing guys, thereby increasing the load of junk tickets with the team. With the help of business rules and automation (using keywords search, for example), this nut can be cracked. That said, this is a problem statement that very few companies, globally, have been able to solve.
Is it better to make use of Twitter's new public to private conversation feature (Read about it here) or should I continue resolving cases as before?
It is better to turn every CS tweet to a private conversation, as then it becomes a one-on-one dialogue rather than a ranting session for the customer. The customer will realize that he is talking to an individual and not an "enterprise giant", thereby aiding in creating a much better experience for both parties.
Is Response time important?

To put it simply: Yes! Customers today expect brands to revert on social media within an hour. So do focus on optimizing response timing. An agile approach is the most effective way to support your customer service on Twitter.
What next?
Keep innovating: step by step ferociously. It's good to put new approaches to test and see what works. Additionally, have adequate analytics in place so that you can share key metrics across the organization and create a culture of continuous improvement.